Palm Harbor's Favorite Marina 
No less than 90% of wet slips are available for rent to the general public.
Finding the perfect place to store your boat can be difficult. Depend on us to make your search much easier. We provide storage for everything from kayaks to cruisers. Our range of storage options is ideal for customers that want to keep their boat at an affordable, convenient, and comfortable marina.
About Us
Ozona Fish Camp is a full-service marina located in Palm Harbor, Florida, which is on the Gulf of Mexico and north of Clearwater. We are a family-owned-and-operated establishment determined to make boating as easy and enjoyable as possible. We strive to provide our clients with a unique marina experience reminiscent of Old Florida. Additionally, we're proud to offer storage options, service and repair, as well as a ship's store. Count on us to be the source for all of your boating needs.
Clean Marina Logo We are a proud participant in Florida's Clean Marina Program. As boaters, we all play a vital role in the protection of our environment. Keeping our waterways clean, safe, and secure should be a top priority for everyone. We invite you to explore Ozona Fish Camp through our website, and you are more than welcome to visit us in person! So stop by, relax a bit, and take in a sunset like you've never seen before.
Our Marina's Philosophy
At Ozona Fish Camp, we believe that boating should be easy and fun. We are committed to providing an atmosphere that encourages this philosophy.
Our customers have access to their boats 24 hours per day, seven days a week.
Full maintenance and repair services are available on-site.
A state-of-the-art surveillance system is in place and the owners live on-site, providing security and peace of mind.
We continue to implement the changes needed to make your boating experience as satisfying as possible.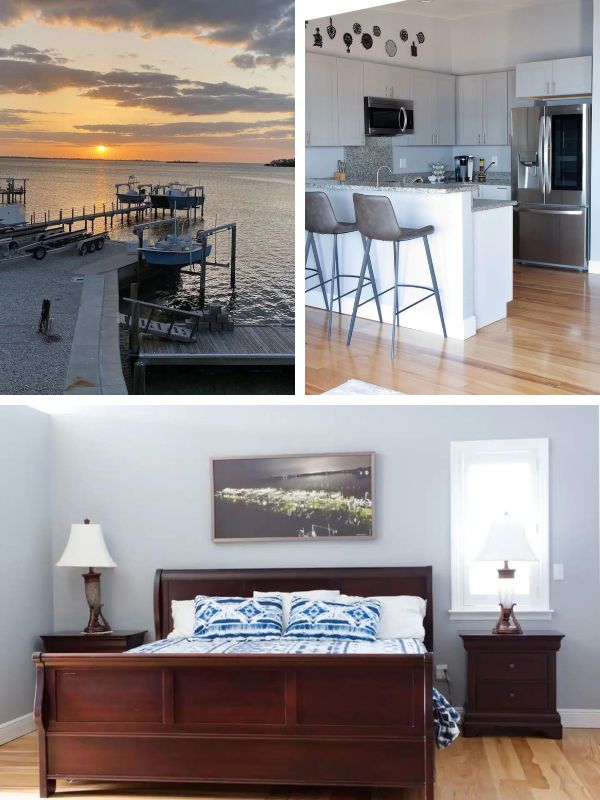 Looking for a place to stay? Check out the Ozona Fish Camp AirBnB!